Don't Make That Will Smith "Independence Day" Joke, Everyone Else Has Already Done It
Seriously. Don't even think about it.
1. Guess what the joke is.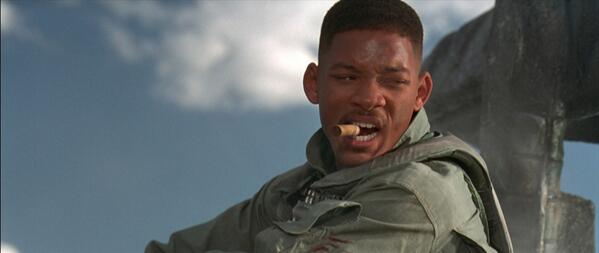 Chris Holme @chrisholme1983 Follow
#Independenceday a day where Americans give thanks to Will Smith for killing aliens!
All I think about on July 4th is will smith saving us all from aliens. #itreallyhappened

Philip Woosey @philwoosey Follow
Hard to believe it's been 18 years to the day since will smith and jeff goldblum bravely fought off an alien invasion.
16. At least brands aren't telling the joke too.
JUST-EAT.co.uk @JustEatUK Follow
Happy 4th of July. Can you believe it's been 18 years since Will Smith freed us from alien invasion? #IndependenceDay

Empire Magazine @empiremagazine Follow
We'd also like to wish a happy Independence Day to all the vanquished aliens, so often overlooked. The pain will go away in time, guys.

INCA Productions @INCAevent Follow
Happy #4thofJuly to all our transatlantic friends! May Will Smith & Jeff Goldblum always smile upon you #IndependenceDay
Read more: http://buzzfeed.com/scottybryan/dont-even-think-about-it